20.05.2017
THE ROUND ROOM, MANSION HOUSE, DUBLIN
We are Ireland's leading conference for bloggers, digital creatives and influencers. Connect, network and learn from the wide range of industry experts, panel discussions and masterclasses. The conference is open to everyone. Whether you're a blogger, love social media, work in advertising, digital marketing, media or PR, this is a must-attend event.
Industry experts will share their advice, tips and strategies on:
How to build your social audience
Content and Social Media Trends
Collaborating with brands
How to monetise your work
Website Security
How to grow your YouTube audience
Defamation, Copyright and legalities for digital
The Ecosystem: Influencer marketing and how it works
Strategising your online presence
Tips and techniques for producing great Video content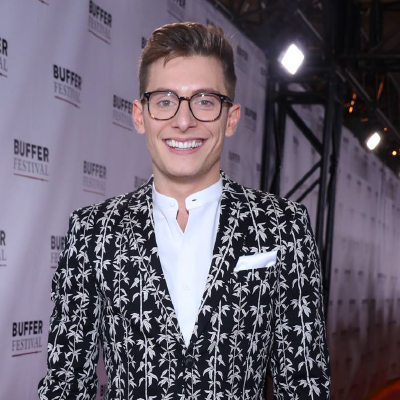 Bloggerconf MC, Youtuber Riyadh Khalaf
As content creators we live, thrive or die by the quality of the content we create. Video is a massive component for the successful. Whether you are a Youtube Creator or scared of video, Simeon Quarrie will show you to produce better video content at BLOGGERCONF.
Whether you shoot on a mobile, or DSLR camera, learn how to overcome:
Challenges of lighting
Lens choice
Moving on the go
Editing & more.
Simeon creates content for some of the biggest brands in the world from Barclays, TEDx, Unilever and Canon and is the owner of agency Vivida
Agencies under the influence - are bloggers & influencers a fad?
Bloggers • vloggers • influencers • digital creatives • Brands • businesses • PR agencies • media • digital marketing companies
BMW - Official Car Sponsor
'BLOGGERCONF is a resounding success' - Ronan Leonard, Irish Tech News | read article
'Ireland's top bloggers attend BLOGGERCONF' - Entertainment.ie | view gallery
BLOGGERCONF: Social Media & Blogging Tips from Industry Leaders - Aine Kerrigan, RTE.ie | read article
BLOGGERCONF 2016 at the Marker Hotel - Independent.ie | read article
'Being at BLOGGERCONF was illuminating. Lots of information and inspiration, brought about by a wide range of speakers. I came away with lots of useful tips and advice.' - Cathy O'Connor, Stylist
If you want to get the inside track on a blogging life and making a living from it, I'd really recommend attending BLOGGERCONF.' - Joan Mulvihill, CEO Irish Internet Association (IIA.ie)